Dated: 06/17/2019 - MInna French
Top 4 Renovations for the Greatest Return on Investment!
[INFOGRAPHIC]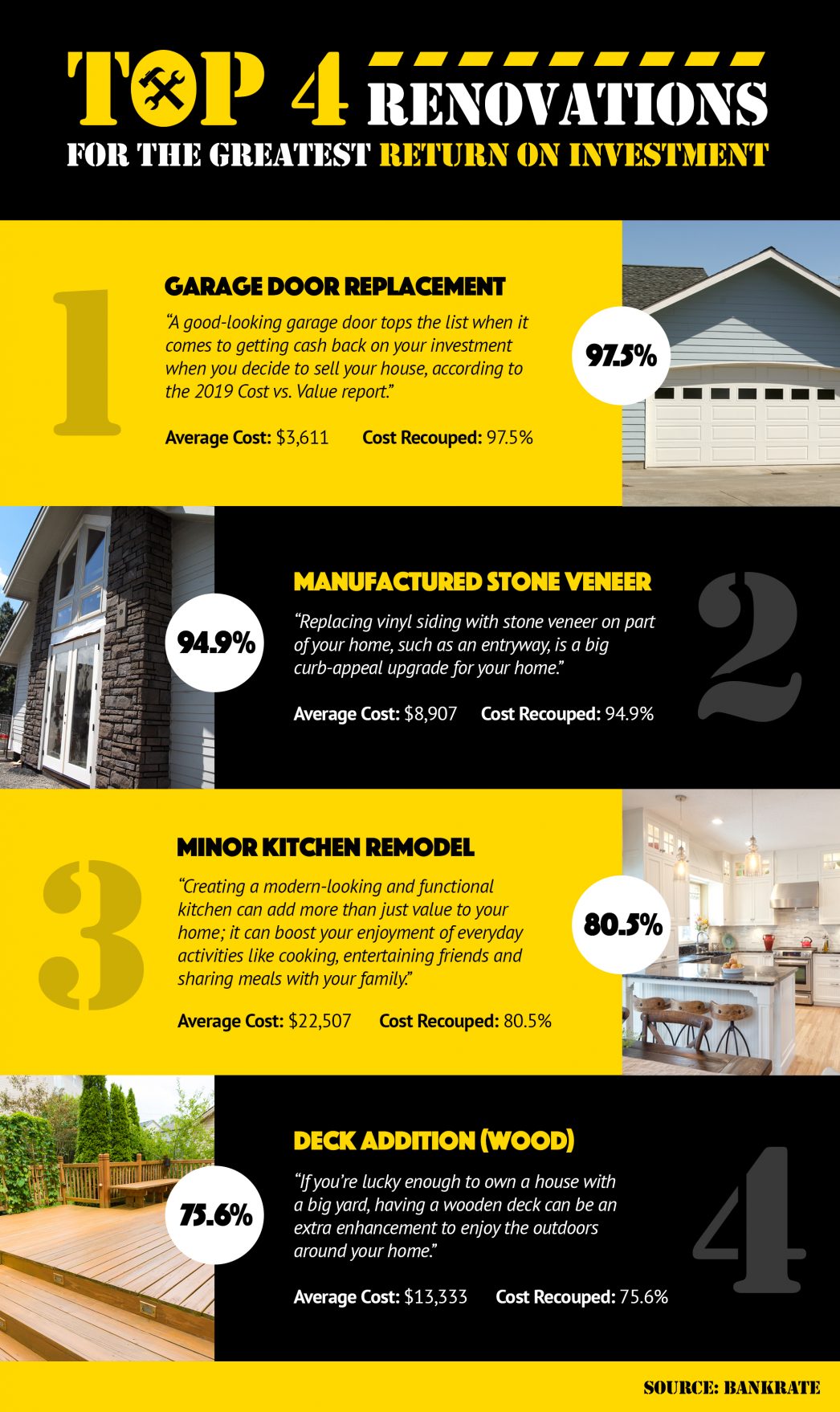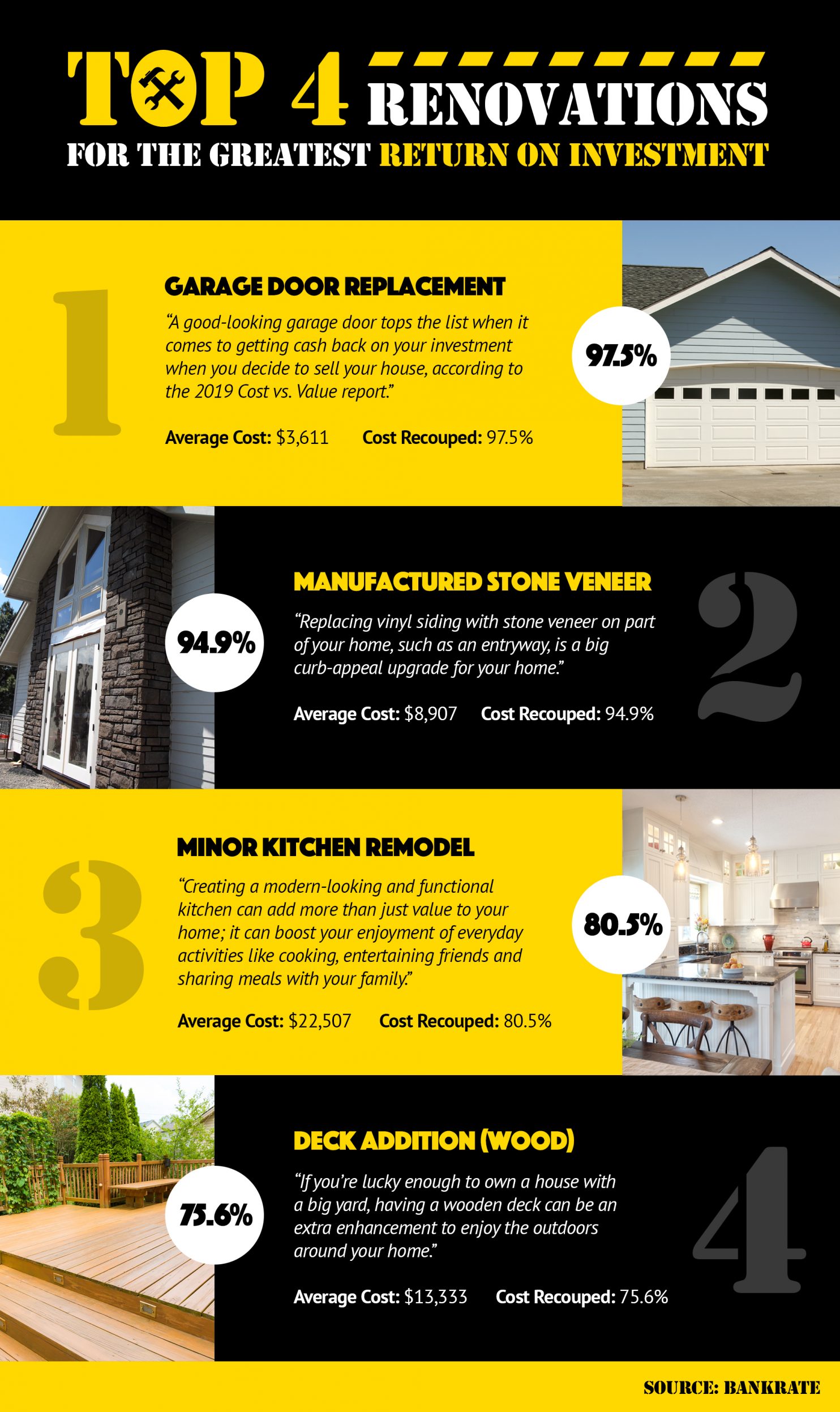 Some Highlights:
If you are planning on listing your house for sale this year, these four home improvement projects will net you the most Return on Investment (ROI).

Minor renovations can go a long way toward improving the quality of your everyday life and/or impressing potential buyers.

Whether you plan to stay in your house for a long time or just a few years, it's smart to know which home renovations add the most value.
"Always at your reach and at your service!" Buying or selling your home is one of the biggest financial transactions in your lifetime. What is the best price you can get? How long does it take to get....